BOYAN SLAT – THE OCEAN CLEAN UP PROJECT 
I have been following the story of Boyan Slat for several years now. Here is a story of a teenager with a remarkable intellect and perseverance. 
"The so-called 'Great Pacific garbage patch', made up largely of tiny bits of plastic trapped by ocean currents, is estimated to be bigger than Texas and reaching anything up to 5.8m sq miles. It is growing so fast that, like the Great Wall of China, it is beginning to be seen from outer space, according to Jacqueline McGlade, the chief scientist of the UN environmental programme (Unep)." These words, written by Arthur Neslen for The Guardian, describe the amount of plastic waste trapped in the Great Pacific Ocean. 
When Boyan Slat was only 17 years old he went on a scuba diving trip and was astounded by the amount of plastic on the beaches and in the water. Even though he was only a high school student, he was well aware of the effect all this plastic in our oceans has on our environment, and on our very own food chain. Realising prevention would not be the solution (because 'some people will just never learn'), he started thinking about a way to clean up the existing mess. Only a couple of days after this realisation he was given a school assignment about a subject of choice, giving him the chance of spending a lot of time doing research on plastic pollution. 
For his first attempt of cleaning the ocean Boyan went to Greece, carrying a self built device for sampling plastic from the sea; a commonly used device that hangs at the back of a boat. During these tests, he found out that in order to catch the smallest plastic particles, the mazes of his device needed to be so small they would catch the plankton too. He ran tests to see if the plankton could safely be separated from the waste using centrifugal power. 
After a second run of tests was performed in the North Sea to see how deep the ocean needs to be cleaned, it was time to determine the size of the garbage patch. After consulting several professor, it was estimated that we're talking about 7.25 million tons of plastic by the year 2020, which would take 79.000 years to remediate. But Boyan was more and more convinced the ocean could clean itself in only five years. And here is where his brilliant mind truly kicked in. 
The Ocean Cleanup doesn't use boats to drag around nets, it uses 24 manta ray shaped, fixed platforms which let the ocean's current flow through their nets, saving money on fuel and manpower while remaining stable in even the roughest of weather and waves. The platforms are self sufficient, receiving whatever power they need from the sun and the current and collect over 55 sea containers filled with plastic every day. Cleaner oceans lead to less damage on vessels, saving companies all over the world millions of dollars. As if this all wasn't enough good news, Boyan learned that he could sell the plastic, by which he would collect over 500 million US dollars, which is more than the total cost of the Ocean Cleanup.

By now, the Ocean Cleanup has 25 staff members and over a hundred volunteers. They are running tests and are still perfecting their technology, which should be ready in 2020.

Boyan, now 21 years old, is a busy man, giving interviews and lectures all over the world. He has been recognized as one of the 20 Most Promising Young Entrepreneurs Worldwide (Intel EYE50), and was crowned 2014 Champion of the Earth, the United Nations' highest environmental accolade. In 2015, HM King Harald of Norway awarded Boyan the maritime industry's Young Entrepreneur Award, and Foreign Policy magazine included Boyan in their 2015 list of Global Thinkers.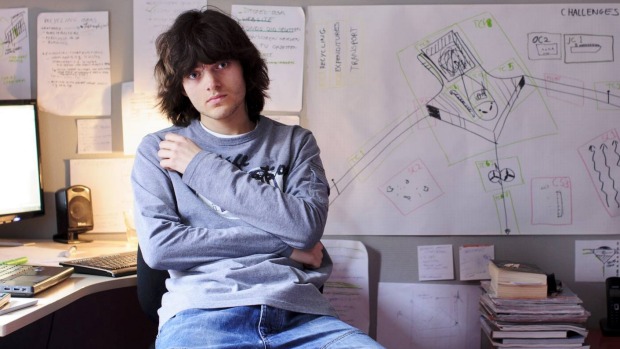 Boyan Slat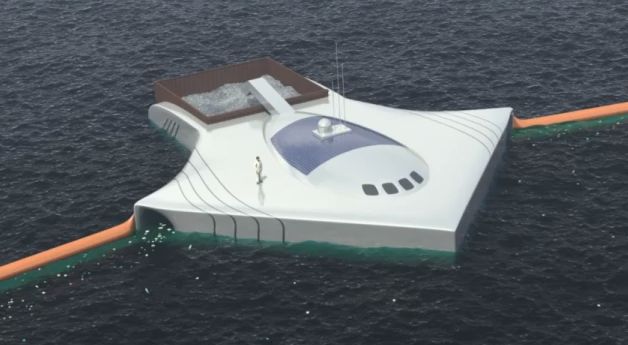 The Manta Ray design that will clean up our oceans