I like stories about young people doing nice things for others. Like the story of Lucas Patchett and Mic Marchesi (now both 22 years old) from Brisbane, Australia. 
In 2014, both lads were in between studies. Inspired by the song 'Orange Sky' by British singer songwriter Alexi Murdoch, they decided to help other people. They point out the lines "In your love, my salvation lies" and "I had a dream I stood beneath an orange sky, with my brother standing by". The whole song is bout heling your brothers and sisters, and Lucas and Nic are avid believers in treating other people the way they want to be treated themselves. 
They were shocked to learn how many homeless people there are in Australia, rough sleepers with little to no access to personal hygiene facilities. The guys decided to do something for them, and had an idea that would raise personal hygiene and health, therefore decrease spreading of diseases. 
They managed to fit two washing machines in a van. Using a generator and water from public parks or local businesses, they started doing laundry for homeless people, to whom they refer as 'friends'. It takes an hour and fifteen minutes to do a load of laundry, meaning friends have to wait a while. They can sit on one of the six orange fold out chairs, and have a chat with the volunteers and each other. Lucas and Nic quickly learned that this socialing component may be even more valuable than the personal hygiene; chatting with the Orange Sky Laundry volunteers helps people feel like they're part of a community again. 
Orange Sky Laundry gets by on donations; all laundry is being done by volunteers. Orange Sky Laundry provides volunteer opportunities for recent school leavers, which in their experience is hard to find in Australia. 
In only two years time, Orange Sky Laundry has grown from a service with one van in Brisbane, to a full charity with vans operating in 12 cities in Australia, washing a total of 7000 kilos of laundry every week. There are even plans to extend the project abroad…


Want to know more? http://www.orangeskylaundry.com.au/​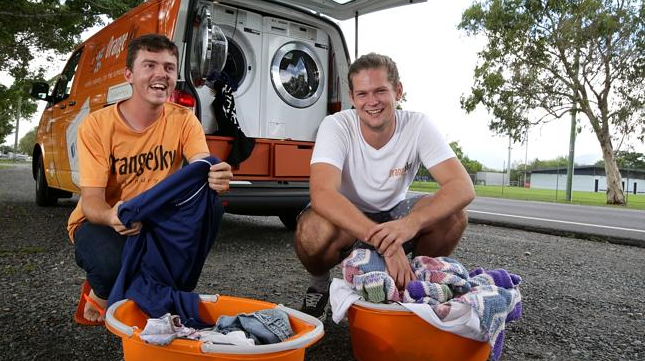 Lucas and Nic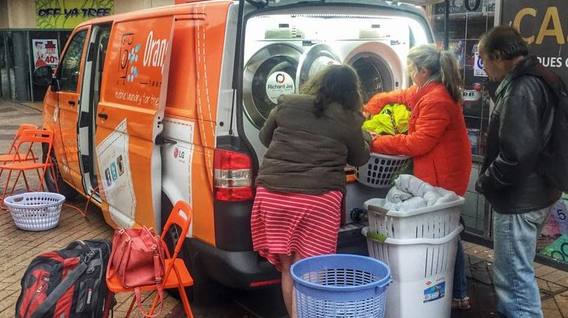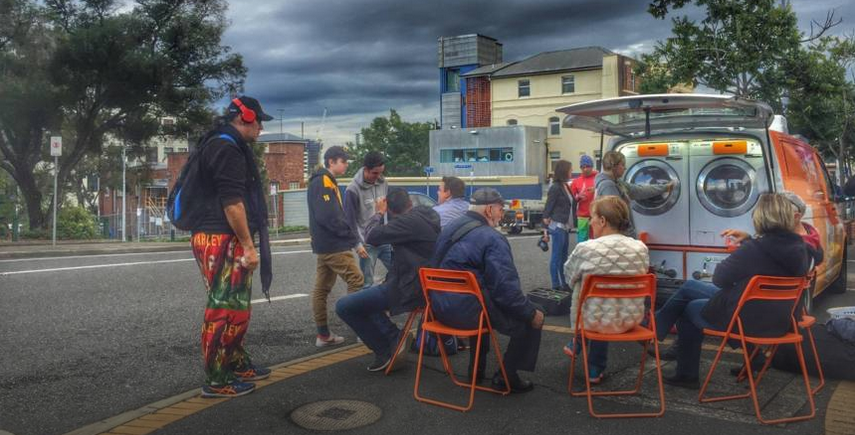 Orange Sky - Alexi Murdoch